Learn More About
The show continues...
The popular comedy program on the screens, Guldur Guldur Show, continues meeting with the USA and CANADA audiences via the 90EVENTS organization. Approaching the common issues of daily life with a different perspective, Guldur Guldur Show continues to be the address of laughter with its own sense of humor and new approaches and solutions to many subjects, from family to love, from fame to technology, from football to friendship.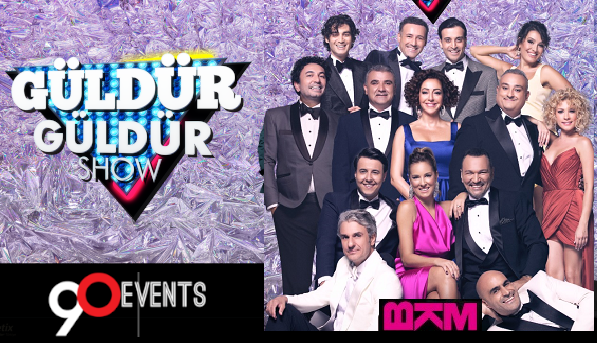 Brands Behind Us
Our Great Sponsors
Show your brand generosity and support in action. Our Audiences would love to know you.
Become A Sponsor